Business letters are not an old way of communicating that has been turned obsolete by computers. It's still important to understand how to write business letters, whether you're sending them through the postal service or as an e-mail. Irrespective of the method of communication, you're going to need to know how to write a business letter and understand the rules to ensure you're communicating effectively.
Today, business letters are still used for many types of communication. They can be sent to convey an idea, create or accept an offer, inquire about a job, request information, and more. For the most part, business letter rules are simple. The business letter should follow a standard format to ensure everything looks clean and should be free of errors.
What to Consider When Writing a Business Letter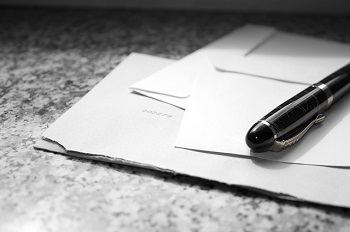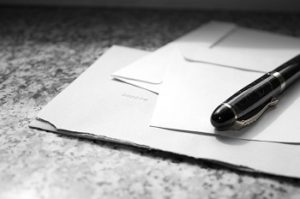 The same as when making a phone call, you'll want to have the purpose for the letter in mind at all times, when you're preparing to write a business letter. You'll also want to make sure you're taking the time to compose the letter properly. For the most part, business letter writing doesn't have to be hard, but you will want to make sure you stay on topic and avoid many of the common issues letter writers may have.
The issues you'll want to be aware of while you're composing a business letter include using jargon, tangents, grammar mistakes, readability issues, misspellings, and misaddressing the letter. These are all a concern, whether you're printing the letter to send through regular mail or you're sending it as an email.
Even if you choose to send an email, it's important to be concise and to have everything correct in the letter to send a good impression.
Avoid Jargon
Business letter etiquette dictates that you should avoid jargon whenever possible. While you might know exactly what you're talking about, it's possible the person you're writing to will not understand all of the terms you use if you use profession-specific terms in your letter.
Instead, use language the average person would be able to read and understand so your message is as clear as possible.
Avoid Tangents
With business letter writing, it's never a good idea to go off on a tangent. Instead, make sure you stick to the main topic of your letter and keep it as concise as possible. Today's business professionals don't have a lot of time to spend reading letters, so the shorter your letter is, the more likely it is they'll read all of it.
When you add unnecessary topics to your letter, it increases the possibility the recipient will stop reading it before they fully understand the reason for your letter.
Avoid Grammar Mistakes
Most business professionals consider grammar mistakes to be unacceptable today. With computers and the ability to add a grammar checker to your email or your word processing program, it's expected you will take the time to correct grammar issues in your letter before sending it.
Word processing programs should already have a grammar checker, and some can be downloaded to use with your emails so you can make sure everything is correct before you send the letter.
Avoid Awkward Phrases and Other Readability Issues
Your entire letter should be easy for the recipient to read. You'll want to avoid awkward phrases or any other issues that make it more difficult to read your letter.
To make sure your letter is easy to read, go ahead and read it out loud. Your ear will pick up on awkward phrases or other issues easily, even if you don't see them while you're proofreading the letter.
Avoid Misspellings, Especially Names
Spell checkers, like grammar checkers, are vital today. You should make sure everything is spelled correctly before you send the letter. Additionally, letter etiquette dictates you should make sure the recipient's name is spelled correctly.
Avoid Misaddressing the Letter
While you're checking the spelling of the recipient's name, go ahead and check the address for the letter as well. With email and postal service, an incorrect address means the letter will not get to the recipient and they will not get the chance to read it. Always check the address carefully to ensure everything is correct before sending.
Though writing a business letter doesn't have to be hard, there are rules you need to follow to ensure your letter is well received and understood by the recipient. Keep the aforementioned business letter rules in mind whenever you're writing a letter.
This will help you improve your letter writing ability and help you ensure the recipient understands what you're saying in your letter.
https://www.docurex.com/en/wp-content/uploads/2018/08/etiquette_for_writing_business_letters.jpg
625
1000
Claudia Rothenhorst
/wp-content/uploads/docurex_logo_header-300x60.png
Claudia Rothenhorst
2018-08-30 09:34:23
2018-09-11 09:42:06
Understand the Proper Etiquette for Writing Business Letters