As much as everyone tries not to make judgments based on appearances, the way a person looks plays a crucial role in their business success. In the business world, appearance is often conflated with performance, and those who don't fit the norm aren't always accepted. In the workplaces of today, where 'casual Friday' has extended to the entire week, it's hard to understand business dress rules. Below are a few business dress etiquette rules to follow.
Understand What's Acceptable for the Industry
Every office's dress code is different, and to be successful, one must follow along. For instance, in a casual office, one may be allowed to wear shorts, but cutoff jeans may be forbidden. If the company has an explicitly stated business dress code, workers should follow it.
Wear Well-Fitting, Office-Appropriate Clothes
If a person's clothes are too small or too big, they simply won't look good. Ensuring proper fit applies to everyt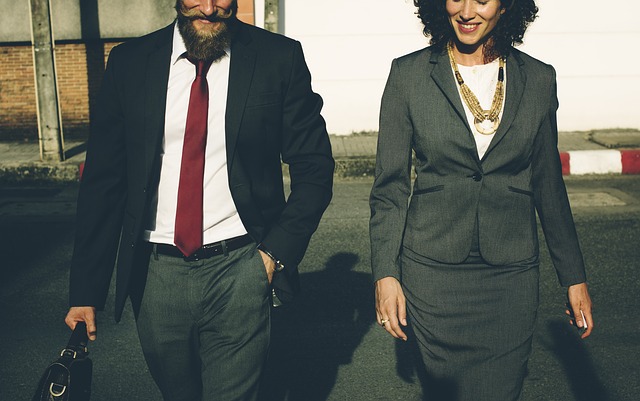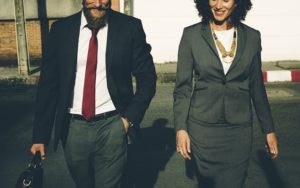 hing a person wears, including accessories, clothing, and shoes. Women should avoid excessively short hemlines, stiletto heels, deep necklines, and exposed undergarments. Men should make sure their ties, coat sleeves, and pants are of the proper length, and they should be sure to wear a belt to keep things where they should be. After all, in the business world, it's better for one to be remembered for what they said rather than what they wore.
Avoid Strong Fragrances
Not only are strong fragrances distracting, they can cause asthmatic and allergic reactions in sensitive individuals. Anything that someone else can smell isn't good. To determine whether a particular scent is too strong, one should ask a trusted friend or colleague for advice.
Wear Neat, Polished Shoes
Bosses and recruiters often say that the first thing they notice about a candidate or employee is their shoes. It's important to keep them polished and in great shape, and women should avoid wearing excessively tall heels in the workplace.
Use Hosiery Wisely
While many women still prefer a bare-legged look, pantyhose have become stylish once more. They give the wearer a more polished, professional look. For men, it's important not to show any skin when legs are crossed and pants lift up slightly. Prevent these problems by wearing socks of the correct length.
Get a Pedicure
One of the biggest distractions in the office occurs when women wear open-toed dress shoes without getting a pedicure. If one decides to show their toes, those toes should be well-groomed and clean.
Use Accessories Wisely
A person's accessories are meant to add to their outfit, not overwhelm it. It's very distracting when someone's jewelry makes noise when they move, and other pieces, such as watches, should be understated.
Keep Facial Hair Groomed
Regardless of how much a man wants a full beard, it may not work in the office setting. Embarrassing situations could arise, e. g. when eating. Men should think of grooming their beards in the same way they would think of a haircut; not every look works for everyone. Start by determining one's facial features and shape, and find others with facial hair and similar features. Finally, experiment with cuts and styles until an office-friendly choice is found.
If a man decides to grow a beard or mustache, he should do so over a long weekend or a vacation. That way, the growth will look intentional, rather than giving the impression that one simply hasn't shaved. Facial hair should be kept neat and tidy for a professional appearance. Scissors are useful for trimming a mustache, while electric razors are great for trimmed, short beards.
Wear Richer Colors to Convey Confidence and Authority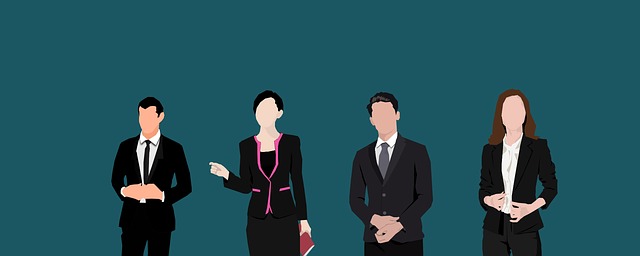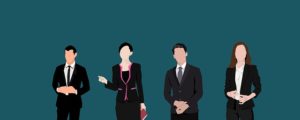 Professionals should pay careful attention to their color choices; darker colors often make a stronger and more memorable impression than lighter hues. If one is giving a speech or presentation, they should ensure the colors they choose don't blend in with the backdrop against which they are standing.  However, it's important to be careful with brighter shades. When a person's clothes are too flashy, they may distract other workers.
Other Dress Tips
Office workers should remember that a business dress code isn't always synonymous with good style. Adding patterns and colors to one's work wardrobe is an easy, fun way to exhibit one's personality while retaining a professional look. Investing in staples such as reversible belts and wrinkle-free clothing can make dressing for work easy and effortless. No matter what one wears to work, it should be pressed, clean, conservative, and stain-free.
In Conclusion
Dressing for corporate success is not just about looking nice. The way a person dresses can have positive or negative effects on how a person is perceived in the professional setting. By following these tips, one can present a polished image that makes them look more credible.
https://www.docurex.com/en/wp-content/uploads/2018/02/business_dress_etiquette.jpg
427
640
Katharina Berger
/wp-content/uploads/docurex_logo_header-300x60.png
Katharina Berger
2018-01-23 12:38:27
2019-07-02 10:03:57
Business Dress Etiquette