The Future of Asset Management
Predicting the future of asset management remains a difficult task. However, when combined with a global political environment that remains volatile, the process becomes even more of a challenge. Technology advancements complicate the process as well, and asset managers recognize the only stable thing in their business is change. While this task continues to be difficult, this doesn't mean it is impossible. What is asset management and what are some trends managers are following to see where this field is headed?
What Is Asset Management?
When a client turns over the direction of all or part of his or her investment portfolio to a financial institution or individual, this is referred to as asset management. Investment banks, among others, offer this type of service along with other traditional and alternative products otherwise frequently unavailable to the average person. Asset management functions to mitigate the investor's risk while increasing the value of his or her portfolio. Investments that may be found in the portfolio include mutual funds, real estate, commodities, and alternative investments among others.
Driving the Industry
Before considering what the future holds, investors need to be aware of the current landscape as well as what is driving the transformations. Stagnancy and narrow profit margins have jolted the industry, leading to a challenging atmosphere for those in the field.
While underlying conditions affect any industry, nowhere it is truer than in asset management. Three core drivers help to explain why this is the case. Asset managers must always operate within a regulatory framework while keeping the preferences of customers in mind. Furthermore, artificial intelligence isn't the only way in which advancing technology is impacting the industry.
All three factors frequently intertwine and affect each other, which influences future trends. For example, regulatory frameworks must be adjusted as a result of advances in technology and younger investors regard technology differently than those who have been in the game a while. This needs to be taken into consideration by asset managers.
Major Trends to Be Aware Of
What is the current landscape with regard to asset management? Of the three drivers, which are influencing this sector currently? Every investor and asset manager needs to be aware of the big trends that are presently being seen and have been for the past few years.
Low-Cost Investment Funds
The Deloitte 2018 Investment Management Outlook report stated the industry has adjusted to changing investor preferences in recent years. Investors now want passive and low-cost funds while reducing their interest in front-end and back-end load share classes. Exchange-traded funds remain hot today, although the focus has been on everything from smart beta testing to factor investing.
The Reorganization of Companies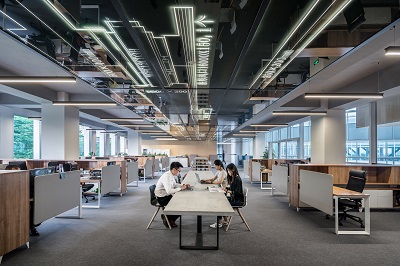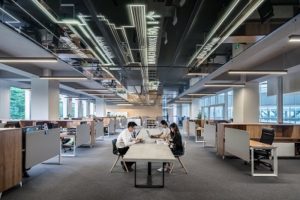 The changing regulatory framework continues to lead asset management providers to boost their organizational agility. Countless companies now choose to break existing tasks into separate components to ensure they are adaptable and flexible, especially with regard to technology. For instance, numerous managers have adopted cloud computing to enhance their agility while relying on virtual data rooms to increase their capabilities.
The European Union and Its Role in Asset Management
Asset management providers need to look globally when it comes to regulatory compliance. The EU opted to introduce the General Data Protection Regulation (GDPR) and asset managers around the world responded. The only exception to this is America. Under President Trump's leadership, regulations are expected to ease considerably, according to Oliver Wyman.
Looking to the Future
Once an asset manager understands current trends, such as those described above, he or she needs to look to the future. What trends can one expect to see in this sector in the coming years? How will the drivers play a role in this?
Changing Demographics
The world's population is growing older and the focus of aging individuals will be on increased healthcare and retirement solutions. In contrast, the younger generation is very tech savvy and will want to know more about the investment opportunities available to them.
The PwC Asset Management 2020 report states this move in the investor base will lead to sovereign wealth fund growth. Furthermore, local governments will push for individual retirement plans in response to the aging population.
Data Analysis Will Increase in Importance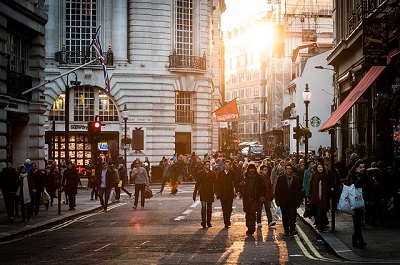 Although data analysis has been around for some time now, experts predict it will go beyond different asset options and the study of markets in the future. The KPMG report 'Investing in the Future" announces successful asset managers will make use of client profiling with the help of technology. The marketing of assets will be streamlined and allow more investors to be reached.
While the current market remains under the control of western consumers, this appears to be changing. As a result, asset managers need to understand a much broader audience. This is due in large part to Asia and Africa and their improving economies.
Sustainable and Social
Asset managers currently recognize the importance of corporate accountability when it comes to social, environmental, and governance issues and feel this trend will increase in the coming years. In fact, Morgan Stanley conducted a survey in 2017 which found that 86 percent of millennials want to learn more about sustainable investing. While companies are aware of this, regulatory and legislative pressure will make this more crucial in the future.
Portfolio Management in the Future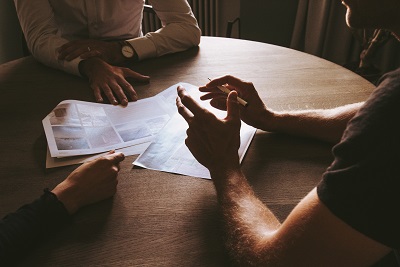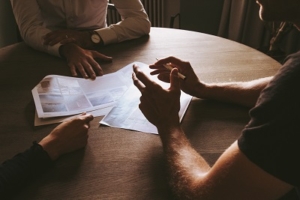 Asset managers need to improve their portfolio management services to react quickly to specific developments while taking the big picture into consideration. With the help of a virtual data room, managers find they are able to benefit from the latest technologies while harnessing them to better manage assets. Furthermore, responding to regulatory pressure becomes easier and customers benefit as they are offered a quality portfolio.
Virtual data rooms provide real-time analysis of data coming in and enhance access to this data. Furthermore, they improve the relationship between the client and his or her asset manager while responding to the informed client. Research conducted by Greenwich Associates found that this relationship is of great importance and asset managers must possess outstanding presentation and persuasion skills to succeed. Furthermore, transparency and openness need to be present in the partnership. Fortunately, the regulatory pressure being placed on the managers makes the entire industry more transparent.
Asset managers can no longer focus on their home country. In the future, the industry will go international and make the management of portfolios more challenging. Fortunately, with the right tools, complexities become easier to navigate and staying ahead of trends remains a possibility.
https://www.docurex.com/en/wp-content/uploads/2019/05/asset_management.jpg
267
400
Katharina Berger
/wp-content/uploads/docurex_logo_header-300x60.png
Katharina Berger
2021-06-21 13:13:49
2022-02-02 16:59:24
The Future of Asset Management