10 Effective Ways to Raise Business Value Before Selling
Your business is your baby. Before it even got off the ground, you had a clear vision of the end result. Over the years, you nurtured it and watched it grow and thrive. All along, you knew the time would come to let it go, but like most entrepreneurs, you're bound to encounter a common roadblock at this point. To you, this company you built from the ground up and drove to success is priceless. Unfortunately, prospective buyers approach the matter from an entirely different perspective.
Determining the True Value of Your Business
When the time comes to sell your company, calculating its worth takes a more neutral tactic. This is where business valuation comes in. Several different strategies are used to determine a business' value, and a wide range of factors are figured into the equation, such as:
Price versus earnings
Future revenue potential
Past gains
Assets after liabilities are subtracted
Multiplying share prices by shares outstanding
These are only a few of the common aspects considered when figuring a company's true. Various calculations can be used, and industry, size of a business and other elements work their way into the mix as well. Once the numbers have been crunched, many entrepreneurs find their business' market value is quite a bit less than they'd imagined. If that's the case, certain steps can be taken to boost your company's financial appeal before actually placing it on the market.
Effective Ways of Boosting Business Value
Though you've most likely invested a great deal of time, energy and capital into your company, there's always room for improvement. This is especially true in the eyes of prospective buyers. Plenty of measures can be implemented to raise your business' value before placing a "For Sale" sign out front. Some of them are more costly than others, but all of them are sure to generate a noticeable ROI.
1) Set Yourself Apart
In the business world, being unique carries a great deal of weight in its own right. Consumers tend to appreciate distinction when looking for a company to do business with in terms of products, services, customer support and a range of other aspects. Public interest gives potential buyers greater incentive. With that being the case, they're going to look for businesses capable of holding their own in their niche.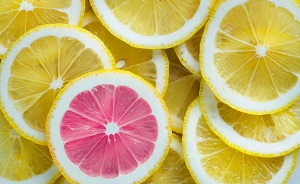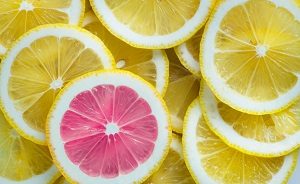 Today's business landscape is so fraught with competition, even the smallest detail could be the one that propels your company to the top. Any aspect setting you apart from others in your field is crucial to success, but it's equally vital to drawing buyers' attention.
Research your top competitors to better understand their weaknesses as well as your own. Improve upon your shortcomings and play on your strong suits to further boost your status in your industry. Purchasing prospects are sure to take notice and respond with more lucrative offers.
2) Promote Your Strengths
Plenty of people are uncomfortable with self-promotion, but in the business world, it's a must. Refining your products and services goes a long way toward building business value; still, some assets can't be seen on the surface. In some cases, those underlying elements are the ones in which buyers may be most interested.
Have you patented a product competitors are trying desperately to imitate? Are you dominating a seemingly tiny sector of the market others can't seem to reach? Does your research and development team have a revolutionary idea in the works that could prove incredibly profitable to future owners?
Be sure to let potential buyers know about those unseen aspects. Keep in mind, though, it's only empty bragging if you can't back it up. Have clear documentation to support your claims and concepts.
3) Streamline Your Operations
Efficient businesses are productive ones, and productivity tends to boost profits. Do a deep dive on the internal operations of your company, and evaluate it from every possible angle. Bringing in an efficiency expert could work wonders in this regard.

Whether you do this on your own or turn to a professional for help, the ultimate goal here is to find areas where your business is faltering. Then, develop and implement new practices to make things flow more smoothly.
Doing so should ramp up productivity and revenue while lowering the cost of operation without sacrificing quality. All these elements add up to higher earning potential and lower overhead, both of which are highly attractive to potential buyers.
4) Hand over the Reigns
If you're like many entrepreneurs, you're an integral component of your business. While there's nothing wrong with inserting yourself into every aspect of the company, it could bring up a red flag in the eyes of prospects. They're most likely going to be leery of buying a business if it stands to crumble once its current owner is out of the picture.
No one is saying you have to walk away before placing your company on the market, but it's important to start weaning the business off your guidance and vice versa. Create a detailed hard copy of daily operations for future owners' reference. At the same time, be sure everyone in the company's hierarchy is well-versed in specific procedures and protocols. Pass your knowledge and experience on to someone qualified to oversee the business in your absence.
You can still play a fundamental role in the company right up until it's signed over to a new owner, but make sure it can run smoothly without your help as well. Seeing the business is capable of retaining its strength when you're gone is sure to be a significant confidence boost for prospective buyers; as such, they'll probably be motivated to make a higher offer.
5) Bring in New Customers
Long-running customers are critical to all businesses regardless of size or industry, but having a steady stream of new ones is also vital. Creating a nice balance between the two ensures continual cash flow and keeps the company from growing stale. Targeting new prospects is the key to generating fresh clientele, so ramping up your marketing efforts is bound to boost potential buyers' interest as well as your company's market value.
6) Don't Ignore Existing Clients
Whether they've been with a company for a month, a decade or several generations, repeat customers form a strong foundation for any business. After all, being able to retain clients shows newcomers you're worthy of their attention. It also proves to prospective buyers you've developed ongoing sources of revenue they can count on.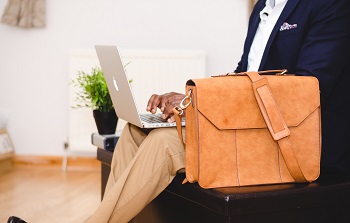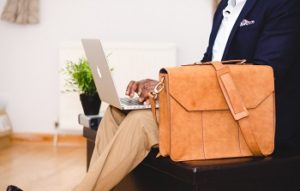 While you may not necessarily need to market to long-time faithfuls, they shouldn't be ignored. Your continued marketing efforts will carry over to the next owner, offering benefits from a couple different angles. For one, those customers will have a certain level of reassurance they won't be taken for granted once new ownership takes over. Secondly, prospective buyers will feel more confident in those clients remaining loyal to the brand rather than its founder.
7) Pay Special Attention to Prospective Clients
As you're well aware, customers fall into a wide range of areas along your sales funnel. Those further along in the process play a key role in not only your bottom line, but that of potential buyers. They're already primed for conversion, and they're far closer to becoming paying customers than those just beginning to take an interested in your products or services.
Place extra effort in closing all those pending deals before setting an asking price for your business. Also emphasize follow-ups with any newly integrated customers for retention purposes. Having a diverse and dynamic clientele gives possible buyers plenty of variety to work with.
8) Keep Moving Forward
Continuing to invest in a business you're planning to sell might seem counterproductive, but nothing could be further from the truth. Letting your company stall out will cost you in a number of ways, not the least of which is incoming revenue before ownership changes hands.
Don't stop forging ahead just because you're putting the company on the market. Keep updating equipment, improving manufacturing processes, developing new products and services and carrying out other upgrades just as you would under normal circumstances. Continue funneling funds into new marketing campaigns and SEO strategies as well.
Ignoring all these aspects will only lead your business to fall behind the competition. It'll grow stale in the eyes of customers and prospects, causing your clientele and cash flow to run dry. In turn, it'll lose a great deal of luster for potential buyers. Aside from seeing dwindling profits, they'll be repelled by the thought of having to make numerous upgrades on their own after purchasing your business. Though these issues may not be deal breakers, they'll definitely lead to much lower offers.
9) Hold onto Your Workforce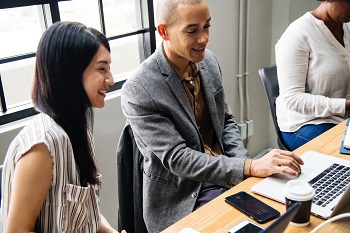 Fully trained and qualified employees hold a great deal of power. Regardless of rank, they're the backbone of any company. Having to train an entirely new team generally spells losses for pending business owners where both time and profits are concerned, so don't send your personnel packing if you're planning to sell your business.
Giving prospective buyers a well-trained and highly skilled crew to work with once they take over provides a great deal of stability and assurance. Granted, some new owners wipe the slate clean and start from scratch when they acquire a business, but this should be their choice. Don't make the decision on their behalf because it could add up to greater losses for you as well as them.
10) Give It a Facelift
This could easily be one of the least costly but most profitable options for heightening the value of your business. It's an age-old tactic of the real estate world and has helped countless property owners ramp up their going rates.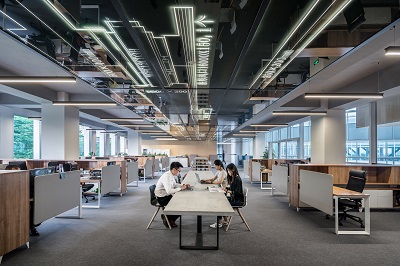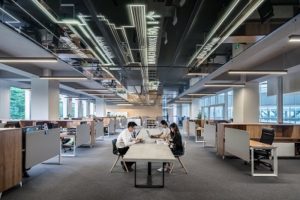 Plenty can be said for the power of fresh flooring and a new coat of paint. Spruce up warehouses and manufacturing spaces if applicable. Have your reception area renovated or new fixtures installed. Little changes can go a long way toward making a business more attractive to buyers.
On the outside, make sure parking areas and driveways are in good repair. Have new landscaping features incorporated across the property and give your company's exterior a modern makeover. First impressions are crucial, so improving curb appeal is sure to help your bottom line.
Businesses operating solely on an online basis aren't out of luck here, either. Virtual storefronts are just as important as physical ones. Having your website redesigned and thoroughly tested to ensure all its links are working as they should may very well help draw in higher bids from potential buyers. Since online presences are immensely and increasingly important to today's businesses, this could be a positive pre-listing move for any company.
Bottom Line
When you invest your heart, soul and savings into taking a vision from the concept stage to a fully operational enterprise, the fruits of your labor are bound to be priceless in your eyes. Once the time comes to move on to the next phase, though, countless entrepreneurs are stunned to discover their businesses are worth quite a bit less than they expected.
Several different factors go into determining the value of a business when it goes to market. Even the most successful and profitable companies often fall short when the valuation results come in. If you find yourself in a situation like this, you don't have to settle for less. Certain steps can be taken to boost your business' worth.
Set yourself apart from others in your niche both on the surface and through underlying aspects. Increase efficiency in every way possible to improve productivity and profitability. Give your business the capacity to operate without your intervention. Foster relationships with customers and prospects in every level of your sales funnel. Don't stop forging ahead with new ventures. Renovate the company itself rather than its workforce.
Some of these measures require a certain amount of effort on your part whereas others depend on leaving well enough alone. All focus on promoting strengths, transforming weaknesses into assets, lowering operational costs and spurring earning potential. In doing so, you're guaranteed to heighten your company's value in the eyes of prospective buyers.
https://www.docurex.com/en/wp-content/uploads/2018/09/business_building.jpg
233
350
Claudia Rothenhorst
/wp-content/uploads/docurex_logo_header-300x60.png
Claudia Rothenhorst
2020-10-23 14:44:38
2022-02-02 17:03:27
10 Effective Ways to Raise Business Value Before Selling