The Business Exchange Marketplace – A World of Opportunity
Each day, businesses are bought and sold using a business exchange.
Both the sellers and buyers of businesses benefit from having a central place to evaluate potential deals and transactions. This need for a centralised marketplace, alongside an increased use and trust of the Internet, has seen the growth of online business exchanges across the world.
Simply put, a business exchange is an online database of businesses for sale. The database provides basic but important financial and operational information about each business.
Potential purchasers typically have to register with a business exchange to access more detailed information about each business. The database, which may list thousands of companies, can be searched in many ways including industry specific searches, geographical searches and finding businesses with a particular price range.
The types of businesses for sale range from hair salons to car repair workshops to accountants and restaurants – and much more. The focus is on the SME, franchise and start-up sectors. Most exchange websites offer advice, articles and useful information to prospective buyers and sellers to make sure they are fully informed.
It is fair to say the online business exchange has revolutionised the world of buying and selling businesses and is seen as a benefit for the wider business community.
Sellers can advertise their business to the widest possible audience.
Buyers are given the opportunity to continue or revitalise a business, bring in new ideas and provide jobs for the community.
Let's investigate how both buyers and sellers benefit.
Business exchange – where business buyers research deals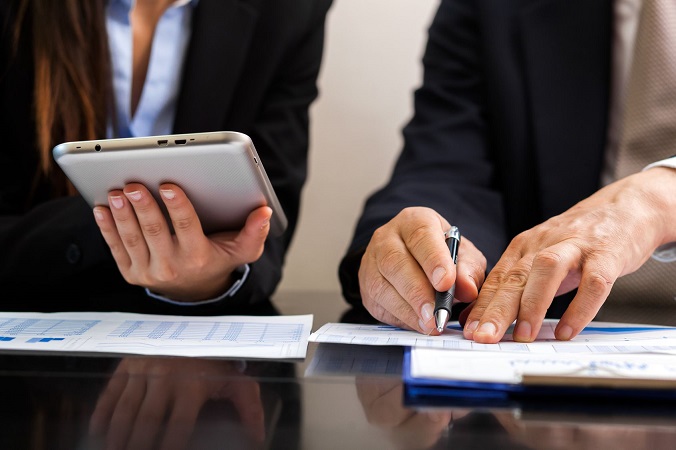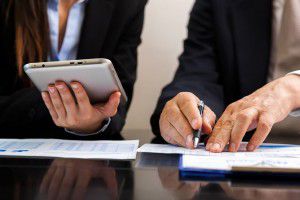 An exchange is an excellent place for a buyer to begin their research. The buyer can compare similar businesses side-by-side and analyse their comparable values and it helps them understand whether a seller is over-valuing a business.
A business exchange saves buyers time as they do not have to constantly evaluate different publications, adverts and networks to find the right business to buy. They can research and analyse thousands of businesses in a single place.
The business exchange is a perfect place to research an industry or geographic location and receive alerts when new businesses come up for sale. With such a variety of businesses for sale, buyers may also see opportunities they would not otherwise have considered.
If a buyer cannot find a business they are interested in, they are able to place an advert describing the type of business they are looking for. This assists potential sellers identify buyers even before they have put their business up for sale.
It must be remembered that the exchange is a place to start the research. In order to complete full due-diligence on a business purchase, far more information (much of it confidential) is required to fully understand the health and prospects for a business.
Advertise your "business for sale" sign in front of thousands of buyers
A business exchange works just as well for the seller as it does the buyer – but for different reasons.
A seller can advertise their business on an exchange that, by its very nature, attracts a wide selection of serious business buyers. By comparison, an advert in a newspaper or a trade journal may not have the same audience reach and take some time to attract a serious buyer.
The seller does not have to find potential buyers via local business forums, networks or local business brokers with a small client list. In fact, business brokers will often list their clients' businesses on a business exchange as part of their service.
The exchange provides sellers with feedback if they are just considering selling but not 100% decided on the course of action. By paying a small monthly fee to advertise their business for sale, and restricting the information shown on the website, a business owner can see if there is demand to buy their business at their preferred price. If there are no takers, the advert can be removed and the seller can reconsider their price or sale conditions.
When deciding on a valuation for their business, a seller can compare their business to others in the same sector and can price their business accordingly. A seller gains a better understanding of an achievable sales price by researching other businesses for sale in the same industry.
It is one thing to make the decision to sell but it is another to be ready for prospective buyers to carry out detailed due-diligence on the finances and operations. In this regard, sellers should take professional advice when valuing and selling their business.
Let's review some of the business exchange websites advertising businesses and franchises for sale.
Businesses for sale – all over the World
The use of a business exchange is understood the world over. However, different countries take different approaches to their implementation.
Germany
In Germany, www.nexxt-change.org is funded by Federal Ministry of Economics and Technology amongst other government organisations and industry associations. With over 8,000 businesses for sale, this is an excellent place for business buyers and sellers to evaluate the marketplace and conduct transactions.
As a general rule for other countries it is an exception for government agencies to be involved in the promotion and administration of a business exchange. However, with over 800 regional partners including credit institutions and economic development agencies, this approach has been highly successful for www.nexxt-change.org.
Other business exchange sites serving the German market include www.dub.de and www.firmenboerse.com.
United States
In the USA, business exchanges are run by commercial business brokers. The brokers take a fee to provide an online platform to bring buyers and sellers together as well as a fee for assisting in the sale process. Let's have a look at two business broker websites:
Business Broker
The www.businessbroker.net website was established in 1999. The service showcases over 28,000 businesses and franchises for sale and over 150,000 visitors to the website every month.
Business sellers can select from over 1000 business brokers listed in the broker directory on the website. However, a seller does not have to use a broker, they can purchase a listing on the website for between 2 and 6 months which can be renewed as needed.
Business Mart
The www.businessmart.com website describes itself as the "Business Search Engine" has thousands of businesses and franchises listed for sale. Buyers can register with the site for free and sellers can list their company for sale from $20.99 per month.
By way of example, Business Mart have over 1,200 auto-repair businesses listed for sale, over 5,500 cafes and restaurants looking for a new owner and over 130 computer services businesses ready to be purchased.
A Global Exchange
Perhaps the biggest business exchange website is the well-established www.businessesforsale.com. Launched in the mid-1990's, this website lists over 65,000 businesses for sale in over 25 countries ranging from Germany, France and Italy to Thailand, South Africa and Bulgaria.
The website provides an excellent resource for those buyers interested in overseas businesses and franchises.
All of the websites mentioned above are excellent places to begin research for either the sale or purchase of a business. However, business owners should prepare themselves for the due-diligence process that follows. The activities during due-diligence are far more detailed than the information offered on a business exchange website.
A word about franchises for sale
You will find most business exchanges have a dedicated section for the sale of franchises. The "Businesses for Sale" website has over 30 main categories dedicated to franchises.
The benefits of having a ready-made business system to follow when you buy a franchise is a big attraction for many people.
A business exchange is an excellent place to research the viability of a franchise. You can compare buying a brand new franchise (with the associated drama of setting up a new enterprise) to that of buying an existing franchise operation with their own established customer base.
You may also have the chance to compare the performance of franchise businesses against non-franchise businesses in the same sector or in the same location.
If you are considering buying an existing franchise, be sure to check why the owners are selling their franchise. If it looks like they are not happy with the master franchise operation and do not feel supported, then you may wish to consider other options.
There is another option some start-up businesses choose to access for funding – a newcomer to the world of finance – crowdfunding.
The arrival of Crowdfunding
A more modern development, and one that has most definitely been accelerated by the Internet, is that of business crowdfunding.
Sites such as www.kickstarter.com and www.indiegogo.com attract investors to start-up companies in crowd-funding campaigns. The more interest in a new company, the more money likely to be raised. It is common for investors from many different countries to pledge money.
A notable crowdfunding success is Oculus Rift, a technology company focused on developing a virtual reality headset. In 2012, their Kickstarter campaign raised $2.4 million and in March 2014 Oculus Rift were bought by Facebook for $2 billion.
The start-up team behind the Baubax travel jacket wanted to raise $20,000 via Kickstarter. At last count nearly 45,000 backers had pledged over $9.19 million. It has to be said that this level of fundraising is probably only possible via a crowdfunding platform like Kickstarter.
Crowdfunding can be an excellent funding source for smaller scale projects and businesses at the start-up stage. Each funder is essentially buying into the business through trust and belief in the product or service – although typically they do not receive a share of the business.
At this time, the crowdfunding process has not translated to the purchase or sale of established businesses which require much higher levels of due diligence and funding. For the foreseeable future the business exchange will be the preferred sales route for existing business owners.
A seller of a business finds a buyer – what next?
It is easy to see how business sellers find potential buyers via a business exchange website. However, the success of a business sale depends on how ready both the buyer and seller are to complete the sales transaction.
It is necessary for the buyer to carry out due-diligence in many areas including legal, tax, finances, environmental, insurance, technology and personnel. This will include working with legal, financial and business experts to properly assess the business opportunity.
It is also necessary for the seller to provide all the required documentation in a safe, secure manner that is fair and equal to all prospective buyers. This can be achieved online with specialist "data room" software designed to give secure access to confidential information online. Many sellers do not realise how important it is to the success of a sale that information needs to be organised and presented clearly for all potential purchasers. Using a data room will solve this problem.
In summary, the business exchange is one of the very best ways business buyers can find their next opportunity – wherever it is in the world.
https://www.docurex.com/en/wp-content/uploads/wolkenkratzer-pixabay.jpg
1280
1920
Paul Hanson
/wp-content/uploads/docurex_logo_header-300x60.png
Paul Hanson
2019-10-21 17:09:45
2022-02-02 17:28:39
The Business Exchange Marketplace – A World of Opportunity